Martin Kaye Solicitors are proud to have two Resolution members in its Family Department
Resolution is a community of family justice professionals who are committed to a constructive way of working with families and individuals. When you work with a Resolution member, you can expect a constructive approach to resolving your family matters, that considers the needs of the whole family. All members of Resolution follow a Code of Practice.
Kirsty Rose, Prianka Muruhathas and Viktor Docsakovszky, who are all a part of the Family Team at Martin Kaye Solicitors, are all members of Resolution.
In this Code of Practice, members will:
 Reduce or manage any conflict or confrontation; for example, by not using inflammatory language.
Support and encourage families to put the best interests of children first.
Act with honesty, integrity and objectivity.
Help clients understand and manage the potential long-term financial and emotional consequences of decisions.
Listen to and treat everyone with respect and without judgement.
Use experience and knowledge to guide clients through the options available to them.
Continually develop knowledge and skills.
Use the Resolution Good Practice Guides in day-to-day work.
Work with other Resolution members to support this Code and put it at the heart of everything that they do.
Look for the Resolution member logo. Resolution members will: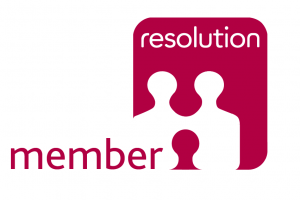 Listen to you, be honest with you and treat you with respect.
Explain all of the options and give you the confidence to make the right decisions.
Help you focus on what's important in the long-term.
Help you balance financial and emotional costs with what you want to achieve.
Work with others to find the right approach and the best solutions for you.
Managing stress in what can be an already stressful situation.